The first Heidelberg Castle Illuminations of 2008 of 7 June 2008
Just an hour before the first fireworks of 2008 started there was a storm over Heidelberg and people wondered whether the firework show would take place at all.
But the heavens were kind and the Castle Illuminations were indeed able to start on time.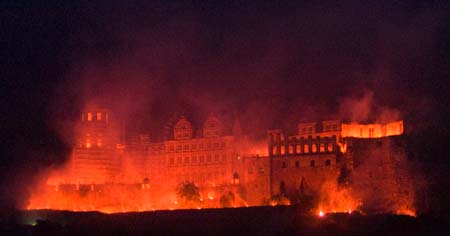 The basic pattern of the last Castle Illuminations of 2007 was retained. The Castle itself was symbolically set on fire and, as with a fire that dies out quickly, the castle remained in darkness for the rest of the firework show.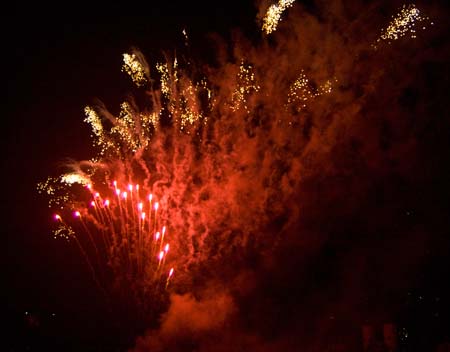 This time as well the firework show took place on the Old Bridge.
Here the fireworks are shooting up out of the water!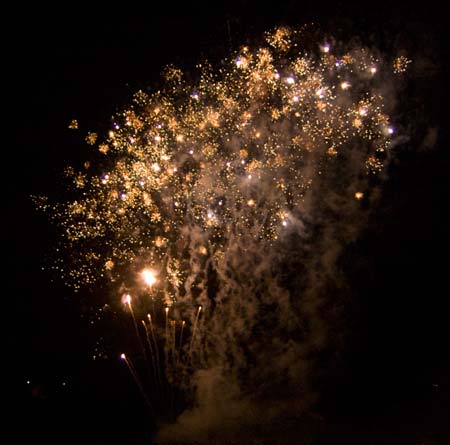 As further rainfall was expected, the first firework show of 2008 was a quick series of highlights, closely following each other.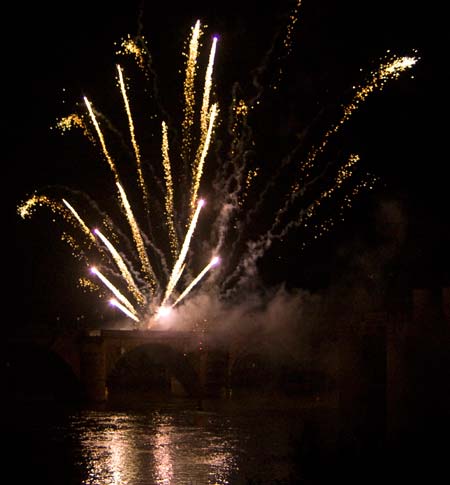 The rest of the night remained dry however.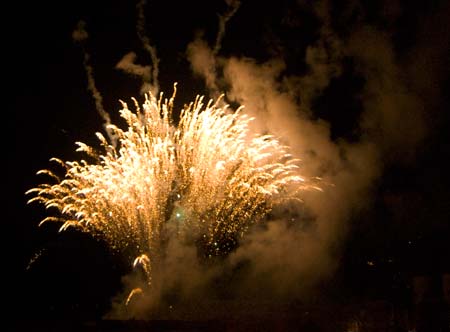 Wonderful reflections on the surface of the Neckar River.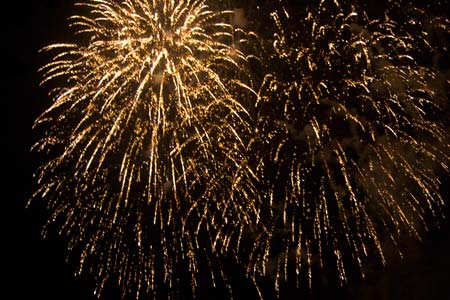 The next moment rockets exploded high above our heads.
Once more, the fireworks spring up directly out of the water.